MOLD CAN ADD CONSIDERABLE RISK TO YOUR BUSINESS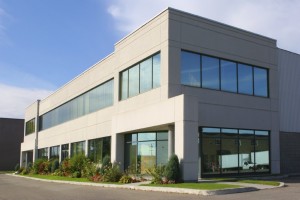 Guardian Mold is A Leading Commercial Mold Remediation Company Serving Illinois and Northwest Indiana clients from Glen Ellyn, Wheaton, Oak Brook and Downers Grove, to Orland Park, Tinley Park and Frankfort, IL.
As a commercial facility, there are increased liabilities associated with mold infestations of your property, particularly if occupants begin reporting bad odor or health related issues. This is not a situation you want to leave to untrained individuals.  Always call in certified mold inspectors and remediation professionals with the knowledge and expertise to quickly identify and  address your mold issues.
COMMERCIAL MOLD SPECIALISTS
Our team of certified commercial mold removal experts understand the urgency associated with identifying and resolving any mold issues identified or suspected.  Contact us today for our comprehensive property assessment and remediation plan.
Following our 12 step, commercially specific, process to thoroughly inspect your facility, we can quickly get to the bottom of your mold issues and present  and execute a comprehensive mold remediation plan to include both the elimination of existing mold and recommend prevention measures you can take to minimize future mold infestations.
MOLD TESTING
To ensure mold is addressed effectively, we send your mold samples to an independent, certified scientific laboratory for precise mold identification.  This ensures the recommended mitigation solutions are targeted and effective for your specific mold problem.
In most cases, we know business must go on! That's why we schedule our work and do all we can to minimize disruption to your business.
Properly handling mold samples is critical to ensure that mold problems are passed from one area to others.  In experienced individuals may actually make your problem worse by spreading.
Call us today to arrange for a free onsite consultation. We serve customers from Glen Ellyn and Wheaton, – anywhere in the Chicago area.